Introduction
Panels allow you to have additional content areas on your pages beyond the main content block where you have your page sections. Locations include the left and right side panels as well as middle, lower and bottom panels.  Panels can be managed under "Design" -> "Panels".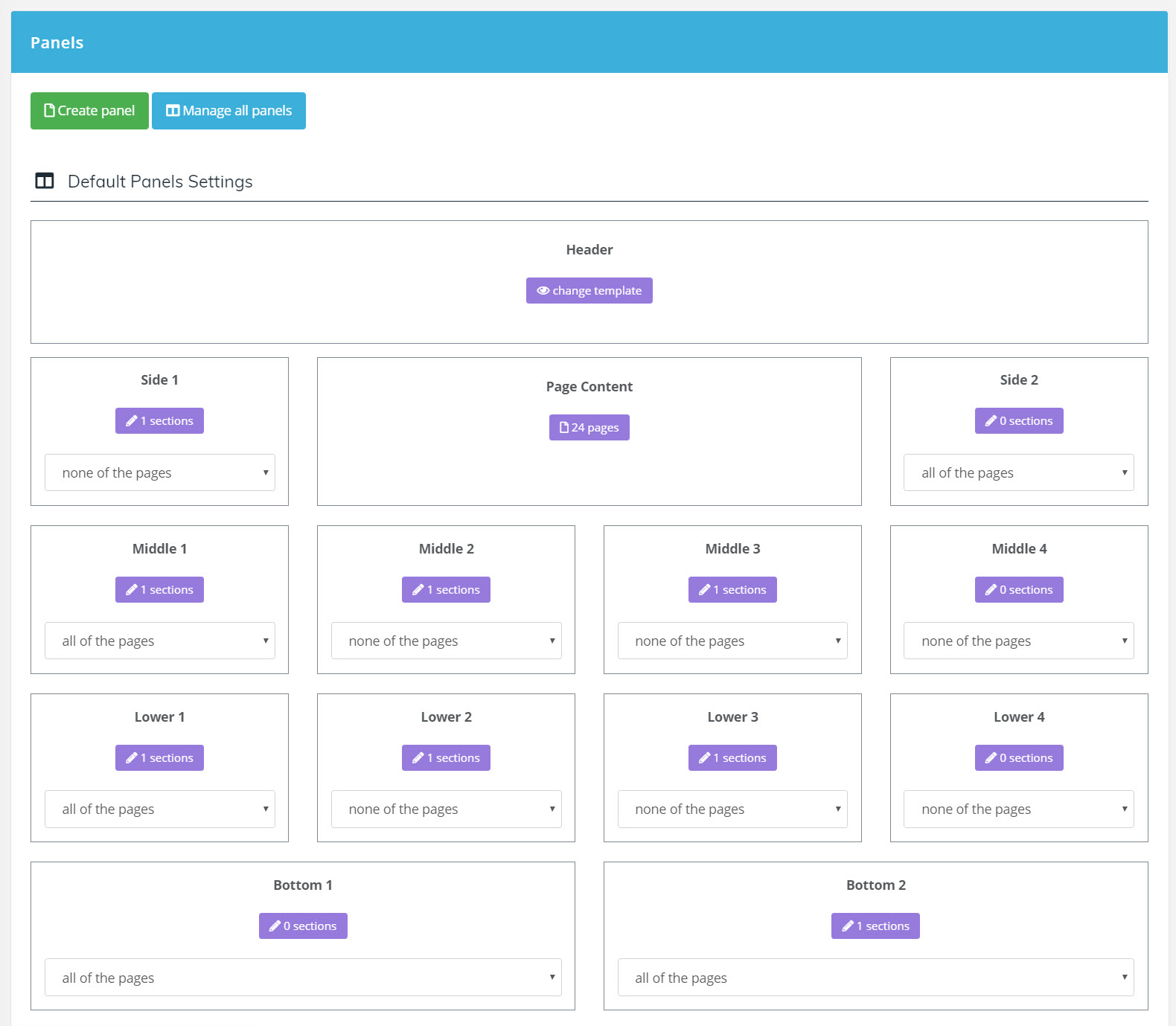 Panels can be set to display on:
all of the pages
all of the pages but the home page
only the home page
none of the pages
An example of how panels may appear on the website is as follows:
Custom Panels and Individual Page Settings
Custom panels can also be created for individual pages or for whole sections of the website using the "Create panel" option. 
To manage an individual page's panels, go to "Media" -> "Pages", then modify the "Panels" section of the page's properties.  Here you will be able to select your custom panels or override the default panel settings configured under "Design" -> "Panels".